Covid-19 Advice
The Rhododendron & Camellia Group garden excursion scheduled for Saturday 17 July has been cancelled due to the Covid-19 lockdown commencing 11:59pm 15 July 2021.
Welcome to the Ferny Creek Horticultural Society's web site. More about us here.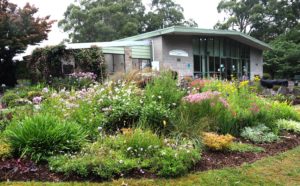 The Autumn Show held on 24th and 25th April was a great success.  The ornamental gardens were also looking good.  Click here.