All attendees at FCHS events must register for Covid-19 tracing either by using the Service Victoria QR Code mobile phone app or by signing the manual register. Entry to the events will be quicker if attendees have already downloaded the app from the Apple Store or the Google Store prior to arrival. FCHS staff will be on hand to assist with apps or the manual register.
Download the Autumn Show Schedule in booklet form here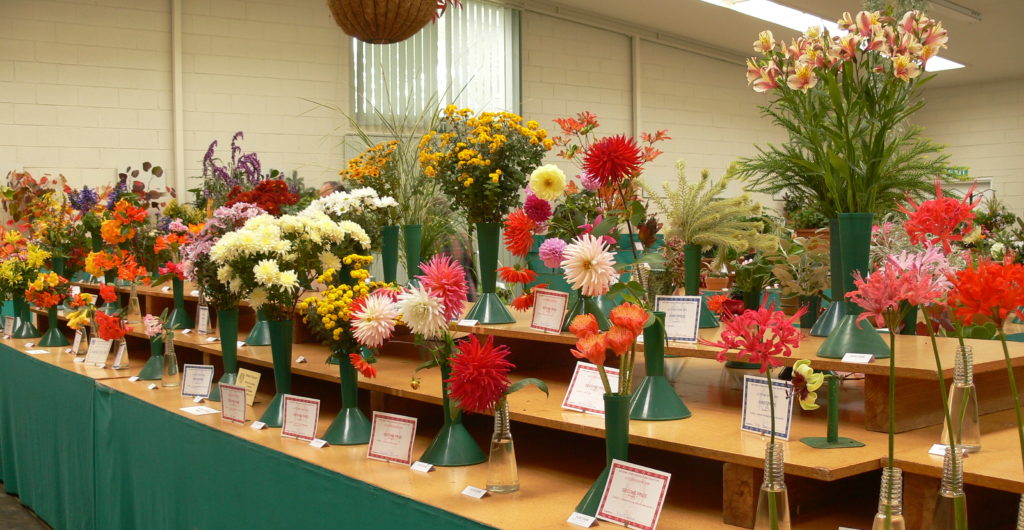 The next flower show will be the Autumn Show to be conducted at the Ferny Creek Ornamental Gardens at 100 Hilton Rd, Sassafras over the weekend of 24th & 25th April 2021. The features of the Show are:
• Fantastic flower displays
• Officially judged exhibits
• Photographic displays
• Informative guided garden walks
• Plant sales, including rarer plants
• Cut flower sales
• Crafts
• Commercial vendors
• Refreshments, light luncheons
• Sausage sizzle
• Ample free parking
Everyone is welcome. $5 per person entry, children under 14 free and also free parking. Download the Victorian Government's Service Victoria app for Covid-19 contact tracing purposes from the Apple or Google stores and we'll see you there.
Download the Autumn Show Schedule in booklet form here