General Meetings are held in the Society's hall at 100 Hilton Rd, Sassafras on the second Saturday of most months at 2:00pm.
Contact: secretary@fchs.org.au
The meetings are open to all members and visitors and provide an opportunity for the main committee to keep members up to date with the activities and developments that are taking place in the gardens and the Society as a whole. The meetings also present the chance to welcome new members and feature guest speakers who specialise in a variety of interesting horticultural subjects. Occasionally excursions are taken to visit gardens of botanical significance or specialist growers/nurseries.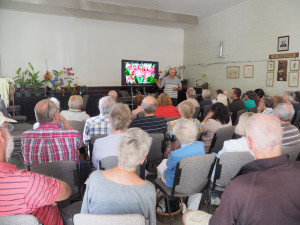 2023 Syllabus
January
 
No Meeting
February
11th 

'Eremophila' presented by author, researcher and grower, Russell Wait

 

March
11th
Plant Collector's Expo
April
8th
No meeting. Easter weekend
May
13th
ANNUAL GENERAL MEETING

 

June
10th
Colour in Nature.  Presenter :- Terry Turney.  (Queen's Birthday long weekend)
July
8th
Travels in the UK. Presenter:- Karen Owen
August
12th
Brunsvigia. Presenter:- Bruce Schroder
September
9th
Plant to reduce emissions from farm animals. Presenter:- Julian Hill
October
14th
Garden visit to Peter Haeusler, renowned grower of Clivias
November
11th
Algae and role in climate
December
2nd
Christmas Party.
Details TBA
---